2019 FREE TASTER SESSIONS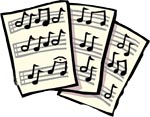 You can trust us we are Morris people!!

FEMALE DANCERS & MALE AND FEMALE MUSICIANS

Have you ever wanted to do something unconventional, to surprise your friends and family? Now is your chance, morris dancing also has the added benefit of being a pastime where you can expend all your excess energy or, if you are like most of us worn out, try to build up your stamina and at the same time enjoy doing it.

We are a friendly bunch and in common with most teams could benefit from having more members, so why not get in touch - you know you want to, go on look at the contacts page and call or e-mail us, don't wait for those second thoughts to change your mind. What could possibly go Rwong?!!!

We run annual beginners taster sessions starting every September or October to encourage you to have a go at either dancing or playing a few of our tunes, or just come along and enjoy the experience!

Taster sessions are a bit of fun, you can make new friends and keep fit at the same time. And the taster sessions are completely free and open to all:

JOIN US ANY TUESDAY EVENING starting from 24th Sept @ Furze Platt Memorial Hall, Furze Platt Road (on A308)

Maidenhead

SL6 7NG

from 8 p.m. – 1

0 p.m

.